A Cook from Brush Prairie, WA December 12, 2003
"This was so good - was tired tonight and didn't have much in the cabinets, but scraped together everything but the parsley, added tomato and lots of pepper. It's on the "make this again" list, for sure."
A Cook from Sherbrooke, PQ August 18,2003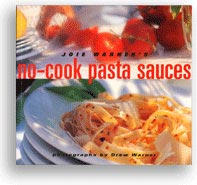 "So easy to prepare, so tasty. Done in minutes Cool summer recipe. Made it several times already and I never get tired of making it."
A Cook from Aptos, CA July 11, 2003
"Very Tasty!! I was pleasantly surprised by this dish! My husband and I prepared this with a left over ahi seared pepper steak. I'm not usually a "fish in my pasta" type of person, but this dish was exceptional! Light, flavorful, and colorful too. Definitely add the tomatoes and kalamatas!"
Barb from Springfield, IL May 23, 2003
"This is yet another case of the reviewers REALLY helping! I made this recipe, with water packed tuna, without the lemon zest, added a little extra lemon juice, added Kalamata olives and it was wonderful and quick and easy. Even my picky teenaged daughters liked it. Thanks!"
A Cook from Hackettstown, NJ April 14, 2003
"DELICIOUSLY tasty, yet incredible quick and simple. A satisfying meal with a sunny Mediterranean flair - and from ingredients you're likely to have on hand. I used a good-quality Italian brand of oil-packed tuna, as I believe this effects the quality of the finished dish. Grated cheese isn't something you usually see paired with an Italian fish dish, but it really works! I used my beloved Locatelli romano and it was scrumptious. I simply can't wait to savor my leftovers tonight. Thanks for the add-in ideas, such as tomatoes and olives. I know I'll be making this dish lots, so I'll get to play with variations (although it's wonderful "as is")."
A Cook from San Francisco, CA March 8, 2003
"So incredibly easy and yummy. I unfortunately didn't have any tuna packed in oil, but the tuna in water worked out great. I also added the Kalamata olives which gave it a really great flavor with the capers (which I reduced in half) and the tomatoes (for flavor and color). I don't know about the lime, but the (Meyer) lemon was really nice."
A Cook from Portland, OR November 16, 2002
"This is my favorite sauce for thin spaghetti. I sometimes toss in a few blanched asparagus when they're in season. Terrific leftovers, too!"
A Cook from Brooklyn, NY November 11, 2002
"I made this recipe on Thursday night, had leftovers on Friday and HAD to make it again on Sunday night - it's SO good! My husband and I couldn't get enough of it. I used lemons and limes, and got cherry tomatoes and squeezed them in to get their juice, which added a nice touch to the flavor - olives are an absolute must, too. And I doubled most of the recipe (except for the tuna - 1 can is plenty) so I could use a pound of pasta. We will be making this weekly - maybe more than once!!"
A Cook from San Ramon, CA November 5, 2002
"This dish was easy and delicious! I didn't have canned tuna in olive oil so I used canned tuna in spring water with extra virgin olive oil. I added diced tomatoes and sliced pitted Kalamata olives, it was superb! It was fine without the Parmesan cheese, I served it with quiche Lorraine and it was fabulous! Will definitely make this again."
A Cook from San Francisco, CA July 31, 2002
"Without making any changes, this was a good dish, but, remembering the suggestion of tomatoes, I added a chopped tomato in the next time and it was even better!"
A Cook from Long Island July 4, 2002
"If you're in a rush and don't have all the ingredients, you can still have a delicious dish without the parsley and the lemon zest, just add a little more lemon juice. I use water-packed tuna and extra virgin olive oil. It was still great even when I used packaged parmesan rather than freshly grated. Yup, my cabinets were low! My 8-month old loved it and my husband (who is really quite a gourmet) said it was a great supper."
Corey from Halifax, Nova Scotia, Canada December 13, 2001
"Really quick to put together, and the capers really work well. The flavor was rather mild (probably because I used water packed tuna), so next time I'll try using oil packed tuna and adding the cheese and tomato."
Natalie from California October 29, 2001
"Very tasty meal with very little effort. Most ingredients are either already in your cupboard (no running out to the grocery store for this one) or, once purchased, can be kept in the fridge for months ready for the next time you serve it."
A Cook from Boston, MA October 20, 2001
"I adore this recipe. It's so easy to prepare from kitchen cabinet staples. I find it a bit dry so add a little pasta water, and will attempt to cut back some on the olive oil next time I make it, since it's so good I find myself eating the whole thing on my own!!!!"
A Cook from Durham, NC August 3, 2001
"Great for an impromptu summer supper. Tomatoes and olives essential. (No parmesan, though.) The recipe caught my eye because I like to blend these same ingredients -- tuna, garlic, capers, lemon (juice & zest), anchovies & olive oil -- as a sauce for grilled lemon-marinated turkey breast, new potatoes, tomatoes, asparagus, etc. In Italy they serve it on cold veal. Absolutely deelish!"
A Cook from Vancouver July 3, 2001
"Instant classic, and a weekly favorite. Hints at a thousand variations as well."
Leanne Hockenberry from Shaker Heights, OH June 27, 2001
"I substituted water-packed tuna for the oil-packed, used 2 tablespoons of olive oil instead of 4 and replaced half of the parsley with fresh basil. Delicious, light and an excellent choice for hot summer dinners!!!"
A Cook from Mississauga, ON April 28, 2001
"This was unexpectedly easy and delicious! Great for when you don't want to cook. I added the tomatoes but didn't have any olives which I am sure the addition of which, would make it that more special. I tried it with and without the cheese and preferred it without. Enjoy!!!"
A Cook from California March 14, 2001
"Very complex tastes for such a simple recipe. I have used citrus olive oil and added chopped fresh tomato. Both are excellent additions."
A Cook from Northampton, MA January 17, 2001
"Excellent; couldn't be easier. A tad too homey for company, but what a find for a great weekday meal. I, too, will add a great tomato when that season arrives, but this time made it exactly as directly, plus a dash or two of salt."
A Cook from Toronto, ON January 11, 2001
"I loved this recipe. It was so simple and so delicious. I made it exactly as directed, but you could use less oil to make it lighter. I will definitely make it again, and would suggest using the highest quality canned tuna, or a fresh tuna steak. I can't wait to try it with the tomatoes and olives."
Judy from Indian Rocks Beach, FL October 9, 2000
"I used a leftover grilled tuna steak from the night before (okay, two nights before, but it was still fine). I rinsed it off and cut it into small chunks. Because the steak weighed more than a 6 oz. can of tuna, I added a little more of all ingredients. This is one of the best sauces we've had in a long time, and my guest rated it 4 forks: unusual. I'd have rated it 3 and a half forks, also unusual. Salt was not among the ingredients, but I felt it needed some, and added black pepper at the same time. I heated the sauce slightly in the microwave, and I always warm my pasta serving bowls by putting them into the sink and draining the pasta water into them. I used tomatoes and olives as the variation. Next time I'd pit the olives. This sauce was delicious, very easy since it's uncooked, and worth grilling an extra tuna steak."
A Cook from Lenexa, KS September 6, 2000
"This dish is very easy to make and it is very light. I would add more capers next time to give it some additional flavor."
Julia Starkey from Boston, MA August 11, 2000
"Extremely yummy recipe, especially when it's too hot to cook, or you're rushed. I made this recipe w/out the parsley and with, it's great both ways. You can also add some lemon juice from the zested lemons to the sauce or just make fresh lemonade. The third time I made this, I tried adding tomatoes. It is a different taste, more traditional pasta saucy. I prefer it without."
A Cook from Rifle Co August 2, 2000
"Very good, quick & easy to prepare...added the tomatoes and olives and extra garlic. My husband nearly 'licked the bowl'!"
A Cook from Indianapolis, IN July 13, 2000
"I made this last night for dinner and loved it! I added some chopped Kalamata olives but no tomatoes. I also doubled the garlic and didn't add the 1/4 cup olive oil because I used the Italian tuna packed in oil. Very flavorful! I would definitely make it again--could become a regular in my house!"
A Cook from Sedona. AZ June 25, 2000
"YUMMY!! Made it for lunch and it was so good almost made another batch for dinner. Great summer dish as it is very lemony. Loved it."
A Cook from Craftsbury, VT March 12, 2000
"This was absolutely wonderful. The only change I made was to use a handful of Grape Tomatoes instead of a large seeded tomato. My husband gave this dish an A+. Even our 5 year old loved it."

A Cook from Ontario, Canada November 17, 1999
"I made this recipe again last weekend, we where 16 family members at the table and I made the recipe X 6. All returned for a second serving some a third. I added tomatoes and Kalamata olives, no parmesan. This recipe is definitely a keeper. I also bought the recipe book and the few sauces I tried where excellent. I could eat this food every day, just love it and easy to prepare without complicated ingredients."